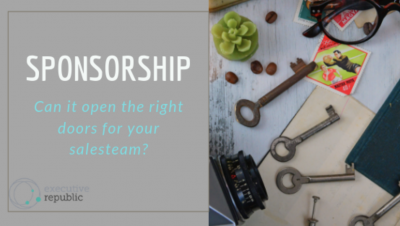 As a small to medium business, you may be continually unearthing marketing opportunities to get your brand noticed.
Sourcing leads is a constant task that requires confidence, persistence and consistency, but what if there was a way to attract leads, open doors to the right people and promote your business all at the same time?
Have you considered whether sponsorship could be included as a strategic element within your growth plan?
Supporting organisations or events that place you directly in touch with your key target market can strengthen your brand, increase your credibility, improve your image, and generate leads if you choose the right strategic partner.
When negotiated correctly, sponsorship offers significant opportunities supporting sales and marketing plans, whilst demonstrating your support of their respective causes in your community or industry, or both!
Sponsorship is the financial or in-kind support of an organisation, charity or event, and should be put in place only if they are in line with specified business goals and values. 
This type of support also gives you the opportunity to connect to a targeted niche market, also solidifies your brand with current clients and instills a sense of community and integrity within your organisation.
Here are three ways sponsoring an organisation or event can help grow your business:
Brand Awareness
As many SME's know, advertising can be expensive. Which is why sponsorship offers a cost-effective option, with the potential to deliver much stronger results. 
You don't need to have the budget of a billion-dollar company to execute a mutually beneficial sponsorship agreement either – it could be as simple as a local community or niche event such as a food and wine festival if your product or service is related.
One of our clients is a leading food brand and so recently sponsoring a major chef's competition program made sense. We were able to tie in the client's products throughout the competition, and leverage through social media and attendees at events throughout the program.
Lead Generation
Generating leads is closely aligned with brand awareness, as the most important business activity you should want from a sponsorship arrangement.
A well-planned sponsorship agreement should give you the opportunity to connect with key buyers and clients, and also encourage referral and recommendation activity. Ideally, people who attend or participate in an event will continue to talk about your service or product, and even more so if they had a positive experience. 
To make sure you're maximising your investment, think further than just your business name and logo being plastered everywhere. Your team should be armed with intent and purpose to make positive connections, and in turn, new clients and referral partners. Of course relevant key messages should appear in someway on promotional materials, including emails, social media, video content, and ads. 
Creating PR and a Unique Brand Position
By sponsoring, you're creating positive publicity and visibility of your products and services. Negotiate extras such as presentations on stage, appear on expert panels or judge a competition.
Take advantage of the various media opportunities that may feature organisations and events such as newspaper, radio or social media, which is often beyond the budget of most businesses.
Capitalise of any media campaign in place to create a buzz for your brand, and also to stand out from any competitors. In essence, sponsorship allows companies to compete with others much larger than them, for a fraction of the cost.
Executive Republic was recently part of a successful sponsorship deal between our client, a leading food brand, and a major industry event. There was a build-up of PR and marketing for the event, where our client was continually featured. 
We made sure our team attended the major event and had the opportunity to plug their brand and showcase products to a room full of key decision-makers in one room. The bonus? We were unexpectedly included in the event proceedings with time on the main stage! So you never know how a sponsorship and brand initiative can uncover even more opportunities.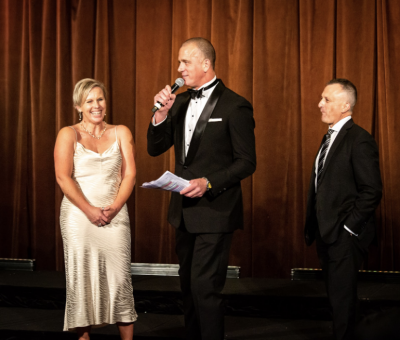 Looking to dive into a sponsorship but need guidance on how sponsorship may fit with your strategic plan for growth?
Contact Executive Republic to learn how we work with clients to maximise their marketing opportunities.