Executive Republic have highly experienced Marketing, Event Management and Sales Specialists to ensure that your event runs smoothly and achieves results for your investment. Specialising in Trade Shows, Conferences and Product launches, we provide a full scale of services to fit your budget.  We offer you solutions from event consultation, documentation or supply of manpower right up to a complete Event and Sales Campaign.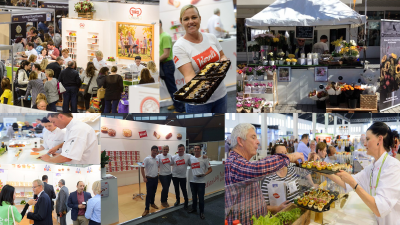 We plan with you or for you to achieve a smooth and successful event by:
Setting objectives and determining requirements

Focusing on having Key Decisions Makers attend the event & visit your stand

Designed and Implement Data Capture for lead conversion

Provide professional Manpower and/or tailor training for your team to engage  effectively with your visitors

Strategic Planning to ensure all your objectives are achieved, such as;

 Space & Position Negotiation

 Sponsorship recommendations

 Stand Design and Build with maximum brand exposure

 All OH&S requirements

 Advise or negotiate for your involvement with the organiser activity to optimise exposure to your Ideal Client.

 PR & Media Releases

 Communication Planning

 Direct Marketing Campaigns

 Sales follow-up processes for Business Growth
We believe the follow up process of an event is as important as the event itself.  Data capture, data base cleansing, direct marketing, converting leads and appointment setting is key to product awareness and business growth.  We offer this service as an extension to managing your event.   We have a proven track record for Business Growth from our sales and marketing strategies.
We get results and genuinely love to see our clients succeed.