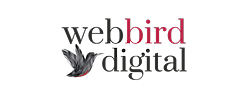 Web Bird Digital is a full-service creative agency based in Sydney. We develop fully customised websites and website ​theme ​packages for all types of businesses ranging from sole traders to clubs, corporations, and online shops. We build effective websites by looking at your business needs and making those primary. Our aim is to provide you with a highly effective website that will serve your customers, attract prospects and integrate with your internal systems seamlessly.
We are particularly interested in helping businesses get the right balance between great digital strategies and internal selling processes.
We can offer the support and assistance that many local businesses desire. Call us today on
1300 130 777
 or visit our website at
web.bird.digital
.