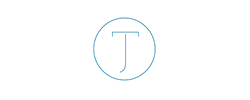 The world of marketing has never been as noisy as it is right now. We are constantly bombarded with loud and often clumsy sales messages desperately trying to catch our eye. When everyone is looking for brand standout, how do you look different to the rest? When every business is eager to get their message across, how do you make your voice heard? Today more than ever, it's vital to ensure that every touchpoint of your business works hard to leave the same positive, indelible mark on your clients. I know how to help you with that. In short, I bring your brand story to life through my finely crafted photographs. I help your people, products and services shine whilst making sure they are in line with the big idea for the business. My approach is efficient but relaxed – if I'm at ease, then so are the people I'm shooting. I take time to make even the most apprehensive subject comfortable – happy people make better pictures. And I'm easy to work with – I enjoy what I do so I work with a smile. Over many years I have worked for a diverse range of clients including some of Australia's largest and best known brands:
facebook
Diageo
ninemsn (Mi9)
ANZ Bank
Sydney Water
Macquarie Bank
Bosch
Bank of Queensland
University of Technology, Sydney (UTS)
University of Sydney
Give me a call and let's discuss what you need – I'm confident that whatever sector your company works in, I can capture the brand – and the personality!